Siti Web ed Ecommerce
Realizziamo Siti Web Responsive per Pc, Tablet e Smartphone con CMS di ultima generazione, creiamo App e Piattaforme E-Commerce per aumentare il tuo Business, facili da gestire e semplici da navigare

Digitalizzazione imprese
Come Innovation Manager supportiamo la tua attività con strategie di digitalizzazione mirate e l'introduzione di tecnologie capaci di rendere i processi aziendali più fluidi, efficienti e veloci.

Gestione Social Network
Realizziamo e gestiamo per Studi Professionali e Imprese campagne di comunicazione su GOOGLE ADWORDS, FACEBOOK, INSTAGRAM, TIK-TOK, per potenziare l'immagine online e trovare nuovi clienti.
#WEB DESIGN TORINO
Siamo una digital agency di Torino, specializzata nel design e nello sviluppo di attività di digitalizzazione a 360°, creazione di brand identity uniche e distintive, sviluppo di siti web, gestione social network per imprese e professionisti. Con un approccio di marketing strategico dettato da una lunga esperienza in ambito food, automotive, biotech, aerospaziale, eventi e sviluppo di servizi del post-vendita tramite CRM, ascoltiamo, valutiamo esigenze ed aspettative, per proporvi soluzioni pratiche in funzione degli obiettivi condivisi tramite la definizione e la messa in opera di piani d'azione strutturati.
#Portfolio & News
DBM italian design, works on the African market doing the "trait d'union" between the made in Italy furniture design...
#SITI WEB PER STARTUP ED IMPRESE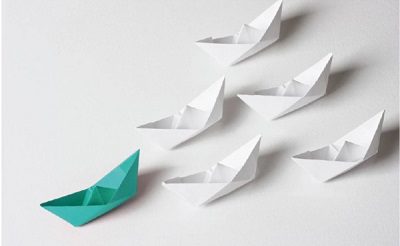 #ECOMMERCE
ComeUP.it // siti web Torino // sviluppa siti web responsive dinamici dal design unico e accattivante in tecnologia Html5. Siamo specializzati nella creazione di piattaforme multi-device, per Pc, Smartphone e Tablet, facili da gestire, semplici da navigare. Il cliente ha il 100% del controllo del suo sito web.
ComeUP.it // web design Torino // realizza applicazioni pratiche e funzionali per Iphone, Ipad, Galaxy con sistema Android ed Apple. Implementiamo e gestiamo Sistemi di pagamento | booking online, semplici, sicuri e facili da utilizzare. Booking per alberghi. bed&breakfast e siti web per la gestione del magazzino e l'organizzazione della logistica delle spedizioni del tuo E-commerce.
Sviluppiamo Form di profilazione utenti e gestione Database cliente con CRM web based. Test di funzionalità e semplicità d'utilizzo per tutte le nostre proposte di design prima della messa online. Assistenza personalizzata 24H!
ORARIO WEB AGENCY
Lunedi-Giovedì: 9:00-13:00|14:30-18:30
Venerdì: 9:00-16:00

I punti di forza della nostra Comunicazione
ComeUP è un partner strategico per l'impresa che intende digitalizzare i processi chiave del lavoro quotidiano. La digitalizzazione di aziende e imprese consiste nell'implementazione di strumenti e tecnologie digitali che...

more

Il design del logo è il punto focale del branding di medio e lungo termine dell'impresa. Avere un marchio in grado di comunicare i vostri valori e punti di forza,...

more
In tutte le nostre proposte utilizziamo piattaforme Seo Ready per la miglior indicizzazione e visibilità sui principali motori di ricerca. Questo permette al vostro sito web di essere trovati prima dai...

more

Gestione Social Network e Digital Branding E' importante sviluppare la capacità di raccontare la propria attività in modo realistico e credibile con l'immediatezza della comunicazione digitale. Occorre mixare con cura...

more
I NOSTRI CLIENTI, CUORE DI COMEUP !